Click on the one of the links below to download the evaluation version of the FO Designer.
The login information for the designer is user admin and password admin.
Multiplatform
this is a 27 Mb zip file that can be using on windows, linux and MacOS. It requires Java 1.6 or later to be installed
Download FO Designer (1.6.3) (zip file)

Windows: execute run.bat
Ubuntu: J4LFODesigner.sh
MacOS: double click on j4lFODesigner.jar
Note about windows Vista and windows 7: if you experience problems with permissions after unzipping the file you can either run the designer as administrator or unzip the designer in a directory where you have full read/write access. You can also use the windows installer below. In case of trouble please see startup directions here.
Windows installer
If you prefer to use a windows installer, you can download the FOP Server and FOP Designer 1.6 here. This is the kind of installation you would need in a team work environment.
And follow the installation directions here and the startup directions here.
Ubuntu installer
Download the file j4lfodesigner_1.5_all.deb and double click it. Ubuntu software center will open and you can install it: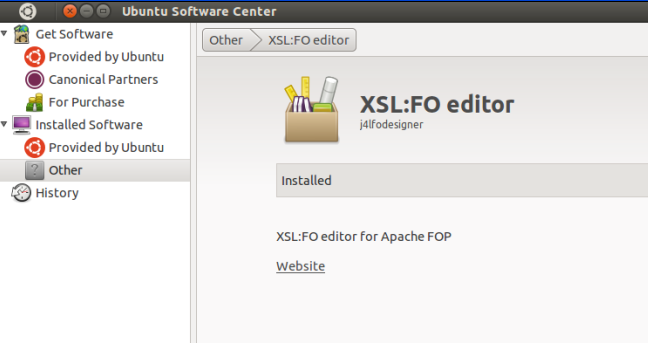 once installed you will find the designer in the Development menu of the Ubuntu applications: